LumiQuest Softbox LTp release
Oct 07 2010
Update: LumiQuest Softbox LTp flash diffuser review
LumiQuest has introduced a new softbox LumiQuest Softbox LTp. It is about two times larger than LumiQuest Softbox III, which used to be the largest in the LumiQuest family of softboxes. Because of the size, LumiQuest Softbox LTp is suitable only for off-camera applications.
Please find the the official press release below.
Also read: LumiQuest UltraStrap release, LumiQuest Snoot XTR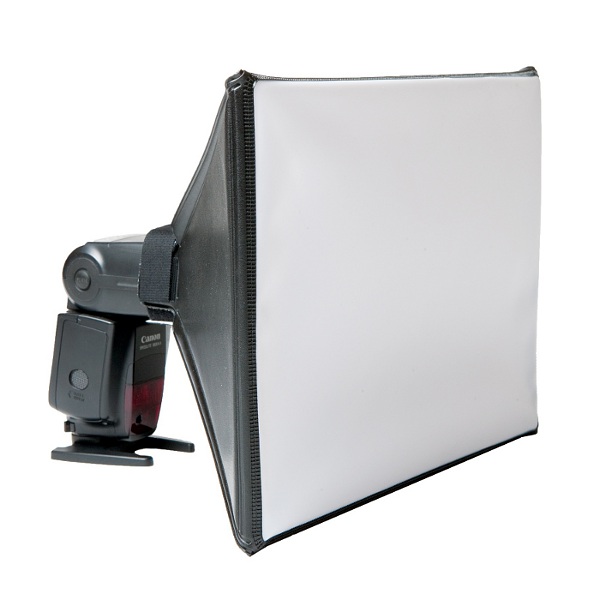 Press release:
SOFTBOX LTp - LUMIQUEST'S NEWEST SOFTBOX HAS OVER 120 SQ. INCHES OF SURFACE AREA
New Braunfels, Texas - October 7, 2010: The LumiQuest SoftBox LTp is the newest and largest SoftBox from LumiQuest.
The SoftBox LTp is stored in the pocket of your laptop bag/backpack; it takes up no valuable camera space yet conveniently gives you a softbox that is roughly 40 times the size of the flash head itself.
The SoftBox LTp produces the softest shadows of any LumiQuest SoftBox.
The SoftBox LTp is 10" x 14", and weighs approximately 10 oz. It is designed exclusively for off-camera flash use.
The SoftBox LTp will be available in mid-October at authorized LumiQuest dealers and will have a suggested retail price of $55.
For more information:
Heidi Kenny
[email protected]
(830) 438-4646

If you have any questions or comments, please post them below.
Comments