Aurora Lite Bank refines Firefly Beauty Box and releases Firefly Strip Box
Feb 07 2011
Buy from Amazon.com
Aurora Firefly Beauty Box 10x24" Stripbox
Update: Aurora Firefly Strip Box flash diffuser review
Aurora Lite Bank slightly refined its Firefly off-camera flash diffuser. A few minor things have been changed to make the product even better.
The front diffuser has lost the holes in which the stretchers were supposed to be inserted. This makes the assembly easier and, therefore, faster.
There is also a cosmetic change to the front diffuser: it now has a black strip along the edges. It definitely makes Firefly more appealing. If you care about the looks, you will appreciate this change.
The last change is related to the screw of the hot shoe adapter. It is now spring loaded. This is not really a functional change. The spring applies some pressure outward, so the screw is not loose. This modification gives you a bit more solid feel.
The more interesting news, however, is that Firefly is now also manufactured in a shape of a strip box (10" x 24" / 25cm x 61cm). The octagonal Firefly also gets a bigger brother, which is 26"/66cm (the original one is 20"/51cm).
Please note that Firefly Strip Box and Firefly 26" are not yet available in the U.S.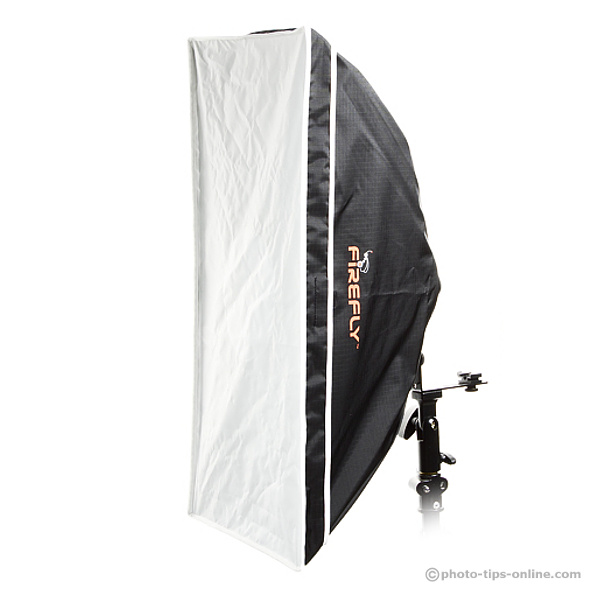 If you have any questions or comments, please post them below.
Comments