Emoblitz Di390 Hybrid (Dual TTL) flash is about to enter the market
Dec 18 2010
Cosmos Optical and Metal Engineering Pte LTD, a China based manufacturer with headquarters in Singapore, prepares to launch Emoblitz Di390 Hybrid flash, a new flash unit with dual TTL capabilities.
Similarly to some other flash guns like, for example, Metz Mecablitz 58 AF-1, Emoblitz Di390 features two reflectors, but Emoblitz is the first flash that offers TTL functionality not only with the main reflector, but with the secondary one, as well. The reflectors can be used together or independently from each other.
While the dual TTL capability is the most distinctive feature of Emoblitz Di390, it also delivers many other functions that you would expect from a modern flash gun, including swivel and tilt zoom flash head (main reflector), auto-focus assist, exposure compensation, etc. (Please find some of the specifications at the bottom of the page.)
Canon version of Emoblitz Di390 is expected to be available in the U.S. in March 2011, followed by Nikon model coming in May, and Sony unit arriving in July of 2011.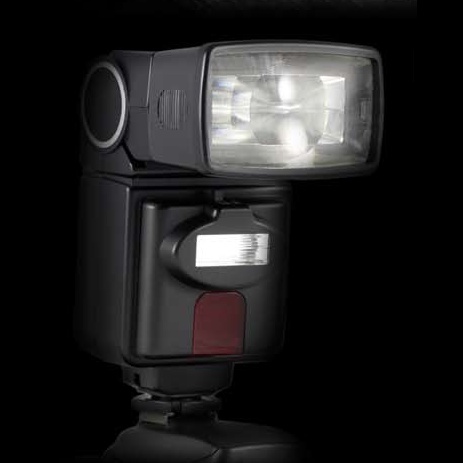 Specification
| | |
| --- | --- |
| Guide Number, Main TTL Flash at 50mm: | 99ft / 30m |
| Guide Number, Secondary TTL Flash: | 33ft / 10m |
| TTL Mode: | 3 settings (Main, Secondary, Both) |
| Recycling Time: | 0.5~7s |
| Zoom Settings: | 28-85 mm |
| Swivel: | 330 degrees |
| Tilt: | 0-90 degrees |
| Dimensions: | 76 x 48 x 168 mm (L x W x H) |
| Weight: | 7.8oz / 220 g (no batteries) |
If you have any questions or comments, please post them below.
Comments