Not All Printed Images are Created Equal
Aug 04 2011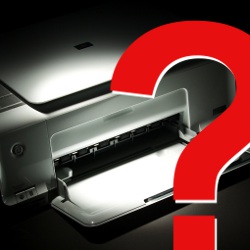 There are many things I have learned this year about the printing processes. Choosing the right printing company is one of the most important decisions you can make for your photography. The wrong one can send you into a cycle of trying to fix things that may not need to be corrected. Here is what I mean.
I first printed images from my local kiosk. It is alright for the average consumer, but not deserving of my work. I later printed some test prints at a local Rite Aid. Wow! That particular printer was horrible! It auto sharpened. We do not want our edited images to be touched up by a cheap machine... I have viewed a set of prints from a few places like Wal-Mart and other chains. All the images came out differently: some extremely dark...while others at a pro lab were perfect.
I also went to online places for consumers, such as Snapfish. Although these images were better, they were not professional. The shipping was also outrageous.
Pro Labs! This is the way to go... I started with Buckeye Pro Imaging. They were pretty good. I moved my services to JD Photo Imaging. I was pleased with the service, as well as some of my prints. The paper quality was better than the store prints. However, I had a problem with highlights looking odd. The only way I could reproduce what was happening was to up sharpness and contrast. I concluded they auto sharpen and contrast! It was very frustrating. I then went to Meridian Professional Imaging and Bay Photo Lab. Meridian had good prints, but the service was rude on the phone and shipping was higher than most. Bay Photo was the best company I have found. I reprinted some images I had an issue with from JD, and the issues were gone! I beat myself up thinking I screwed up....it was the printer! When you find a good printing company or two, stick with them. I have also tried WHCC, ACI, and Miller's Professional Imaging. I got good test prints that came back from them. There are so many paper choices, such as luster, metallic, glossy, and more. Shapes, metals, wraps, texture...
The best advice you can take is to go through a pro lab and take advantage of free evaluation prints. See what works best for you. Personally, I print econo because I do not want any changes made to my stuff. Full color corrections are offered. So, choose wisely.
Guest writer: Brianne Waterson

My Name is Brianne Catherine. I go by Bree. I am the sole owner of MTM PHOTOGRAPHY AND CUSTOM EDITS. I have attended Baker College for almost four years and will be graduating with a business degree in the fall of 2011. I love to write and I love photography.

Web-links:
MTM PHOTOGRAPHY AND CUSTOM EDITS
Smugmug page
Facebook page
If you have any questions or comments, please post them below.
Comments